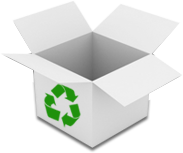 We are situated in Faridabad to Cater the specific needs of diverse industries of NCR.
Through a combination of sustained excellence and creative initiatives, We have carved a niche for ourselves in the NCR region and earned a name that's synonymous with quality, consistency and punctuality. Our industry is a risky place because of unrealistic expectations and poor accountability. We won't promise you something that we can't deliver.
Being an ISO certified organization, We guarantee that the products supplied by us are reliable, entreating and heavy-duty. Our manufacturing system is undertaken according to international quality specifications with utter pledge to time administration. With our quality standardized products, well resourced manufacturing facilities and the most economical pricing policy, we ensure that all our products exceed the expectations of our clients.
Sounds challenging? Try us and we won't disappoint you. Find out more about our Products or take a closer look at our Portfolio.